Deer Hill
Address:
Deer Hill Architects LLC
40 Lowell Street, Peabody
Massachusetts 01960
Complete Home Makeovers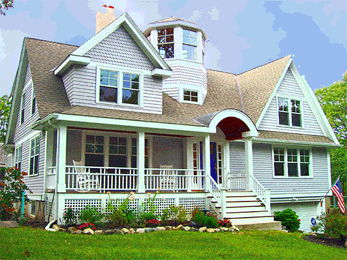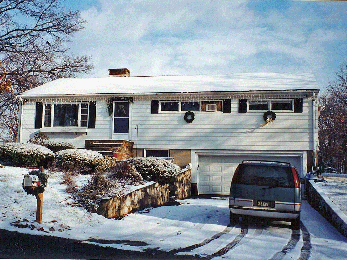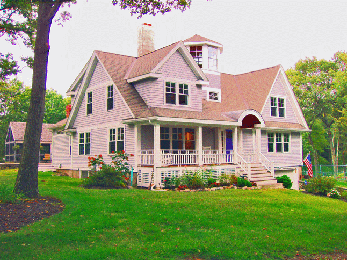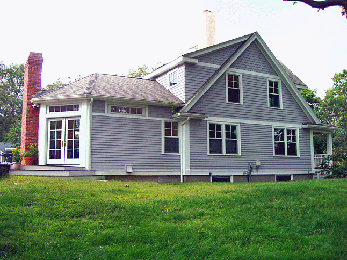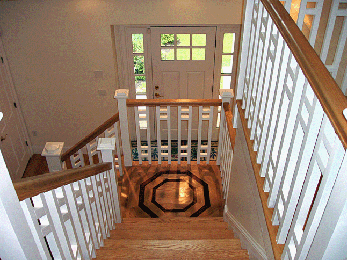 Former Ranch House Takes Advantage of Skyline Views

Private Residence Saugus
Located on a high hill, this typical one story ranch was not taking advantage of the views above the tree line, which include views of the Boston skyline. The solution to providing the additional square footage that this home owner desired was to build it on as a second floor to take advantage of these panoramic views.
However, the owner didn't want to go from having a "boxy" ranch to having a "boxy" colonial just by adding another featureless floor. The focus here was on creating unique and exciting spaces within, while creating character and interest on the outside. And to take full advantage of the views in every direction, a tower was added, which is used as a reading area as well as an observation platform.
An awkward and rarely used raised stone patio also existed behind the house. The addition of a first floor family room featuring multiple French doors now connect the living area to the patio.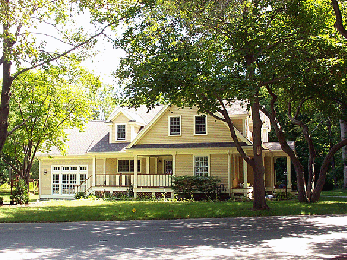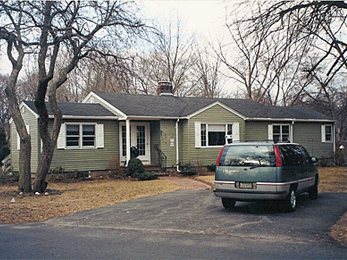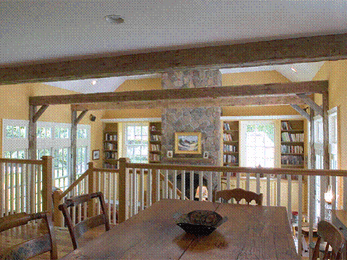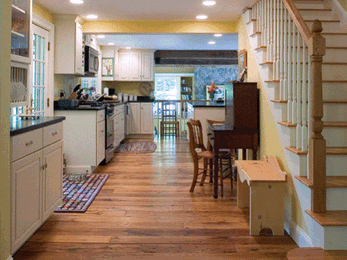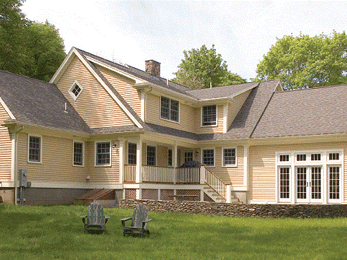 Aluminum Siding Gives Way to New England Elegance

Private residence Beverly
Location, Location, Location! The owners of this home purchased the house mostly because of it's location in an historic neighborhood located within walking distance of the beach and a large public park. However, the 1950's aluminum sided ranch on the property was not something that they had a lot of love for. In fact, they had just moved from an historic home that still featured all of its original 250 year old details.
While completely tearing down the house and starting over was considered, it didn't fit within the owner's budget. So a plan was devised to reuse all the existing space, while adding a new family room and second floor for bedrooms.
The new plan featured exposed antique beams, a stone veneer fireplace, and chestnut flooring to introduce some "historic" flavor inside the house. The exterior was carefully crafted using traditional New England details to make this house fit right in with the neighborhood.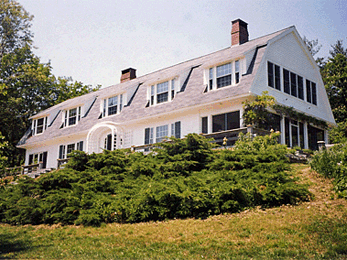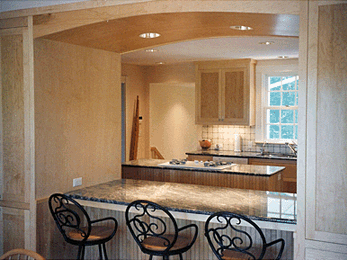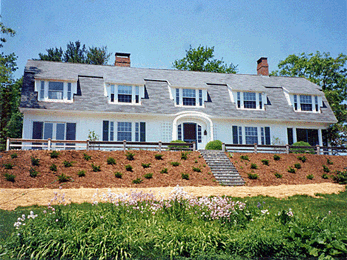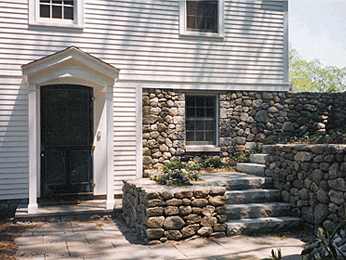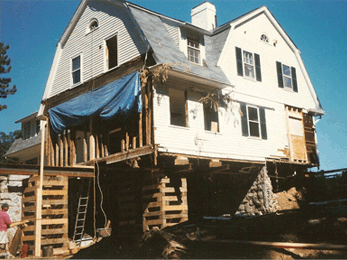 Updating and Enlarging a North Shore Classic

Private residence, Ipswich
Situated on a knoll overlooking acres of meadow and marshland, this house had not been updated in decades when the new owner called us. Every area of the house needed to be updated, and it was clearly not large enough to accommodate all of the family's wishes.
There were several issues that kept the owners from being able to envision a solution. The rear kitchen wing that had been added and was not architecturally compatible with the original house, nor was it structurally sound. The symmetrical façade had been altered by another addition on one end of the house. The rear of the house, where the bulk of the new space would be most useful, was literally set in an old gravel pit, with a change of elevation of over 15' from bottom to top.
The final design managed to solve all these problems, while making it look as though the house had always been that way. The small rear kitchen wing was demolished and replaced with a new rear wing containing a larger eat-in kitchen and a voluminous family room. Below, the height difference of the hillside was used to create three extra tall garage bays, which allowed for winter storage of the owner's sailboat. The façade was made symmetrical again with the addition of a two story library filled floor to ceiling cherry cabinetry. The space built into the hillside under the library became a ceramics studio, fulfilling the last of the owner's "wish list"